Rooflights as architectural highlights
Versatile version and design options
Skyline ELS – Best in class energy efficiency level 
Skyline ELS sunbloc – sunblinds, glare shield and climate control   
Skyline Glass – design-oriented, innovative, functional


A perfect synergy of aesthetics and functionality
Variable version and design
Skyline rooflights offer a great variety of design versions, e.g. for angles of inclination of 15° to 60° and openings of 1.50 m up to 7.50 m. Skyline can be extended in a straight line to form a continuous facade rooflight, thus allowing continuous light transfer.
With its wide variety of equipment features, Skyline can be integrated in virtually every daylight concept – whether for construction or for renovation projects. In its standard version with glazing made of multiwall polycarbonate sheets, Skyline offers superlative cost-effectiveness and longevity. 
Skyline ELS – Best in class energy efficiency level
The double-layer Skyline ELS variant achieves a thermal insulation value (U total) of up to 0.9W/m²k,  which is unrivalled in the market. 
Together with excellent soundproofing values of up to 33 dB Skyline ELS sets new technological standards.
Skyline ELS sunbloc – sunblinds, glare shield and climate control
ELS sunbloc sunblinds can be integrated in the double-layer structure and provide optimum light control and guarantee a balanced room temperature.
Skyline Glass – design-oriented, innovative, functional
When architecture is used as a statement and distinctive straight glass lines shall characterize the visual impression of buildings, Skyline Glass convinces with a vast array of innovative design options.
Several types of flaps for smart ventilation and efficient smoke extraction are available. ELS sunbloc makes sure that you remain in control of a balanced room temperature.
Technical details for Skyline
| | Material | Uglas (W/m2K) |
| --- | --- | --- |
| Skyline | Polycarbonat (PC) | 2,9 - 1,1 |
| Skyline | Acrylglas (AC) | 2,5 - 1,6 |
| Skyline | Glas | 1,1 - 0,7 |
Shading
Soundproofing value: up to 33 dB
Construction materials class: B2 non-burning, dripping (standard), B1 (optional)
Hail protection class: Standard HW3, optional HW5
Fall-through protection: during installation (standard),  permanent (optional)
Light transmission: depending on daylight calculation         
Smoke and heat exhaust ventilators
Leo Vent – our stand alone flap for your individual application.
Smart functionalities for glass structures.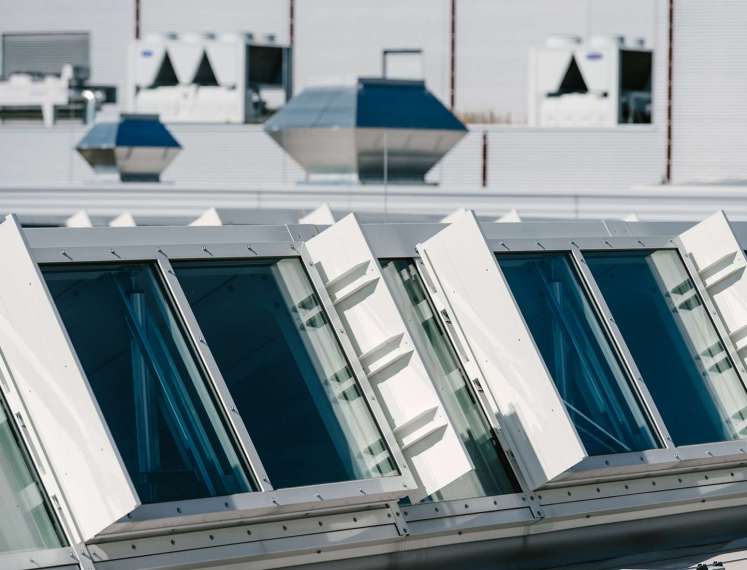 Lyra – louvered ventilator integrated in the continuous rooflight. Natural ventilation or active smoke control functions are available.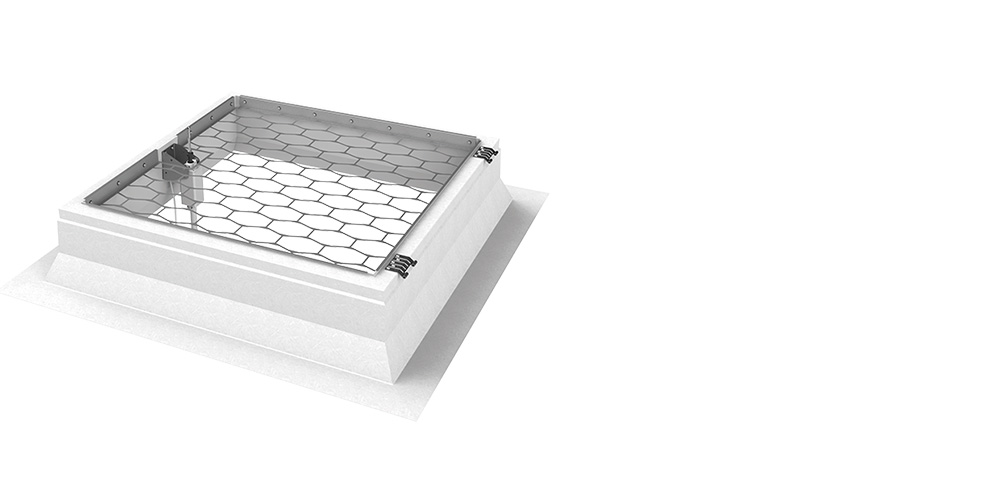 Fall and fall-through protection
Continuous rooflights and light domes without structural features to render them permanently fall-through proof must include suitable covers or suspended structures which prevent individuals from falling through. INDU LIGHT protective systems are available for continuous rooflights and light domes and can be retrofitted onto all current INDU LIGHT products.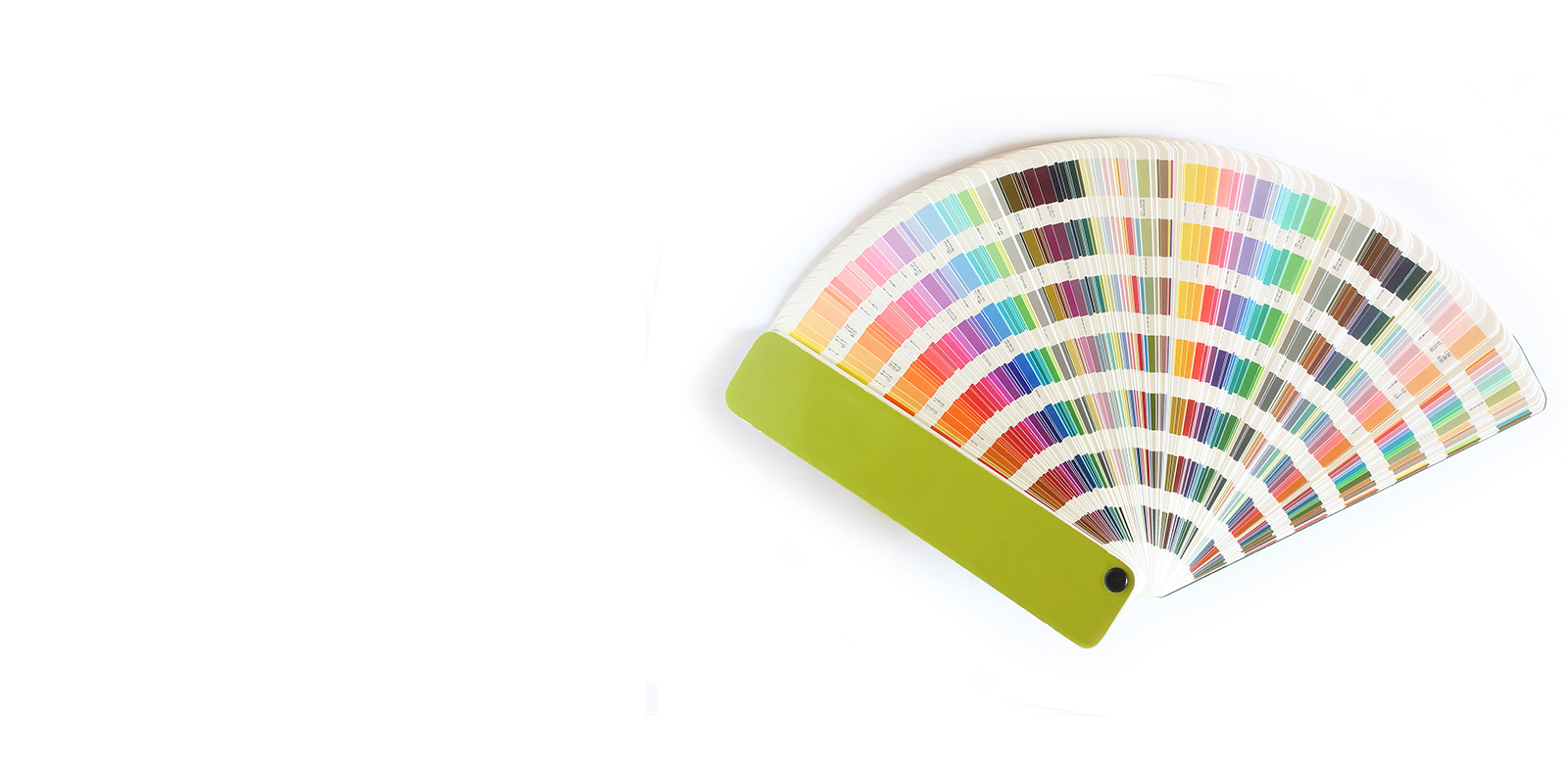 RAL coating
On request, all aluminium profiles can be supplied in RAL colours, according DB colour chart, or other commonly used systems. Available coating types are sustainable standard powder coating,  seawater-proof coating or anodizing.
Contact us! We answer your questions about daylight systems, rehabilitation and maintenance.