Permanent ventilation regardless of the weather
Permanent heat extraction 
Rain-proof, natural ventilation
Electric or pneumatic closure systems
Optimised aerodynamics
Also available integrated in continuous rooflight: Hydra-vent

High-performance and elegant
The Hydra labyrinth ventilator, which is not dependent on weather conditions, is used for natural ventilation and heat extraction from premises with high temperatures.
High volume, energy-free ventilation can be achieved thanks to the effective use of natural air flow. Due to its low weight and individual construction sizes, Hydra can be used in all roof areas. 

Its reduced and sophisticated design is highly valued in industrial and commercial construction. Some of the types of properties where it is typically used are foundries, boiler houses, paper manufacturers, glass producers and buildings with comparable requirements.

INDU LIGHT optimised flow geometry
Ventilation cross sections and the flow resistances of the devices were ascertained in aerodynamic investigations.
Perfect form and ventilation regardless of the weather
An aerodynamically optimised design ensures exceptional extraction levels and reduces the noise level emitted. Falling rain water is caught within the labyrinth system and diverted to the roof via a gutter profile that also serves as wind guidance. This enables permanent ventilation regardless of the weather. 
The system is extremely stable and has a long service life given its design and the use of high-quality materials. The maximum construction width is 4.0 metres whilst the length is variable.
Sound traps
Sound traps can be installed underneath the ventilation system if needed for the effective reduction of noise emissions. 

The resulting reduction in ventilation performance with this system is very low due to the design. The system can be locked with the special locking device.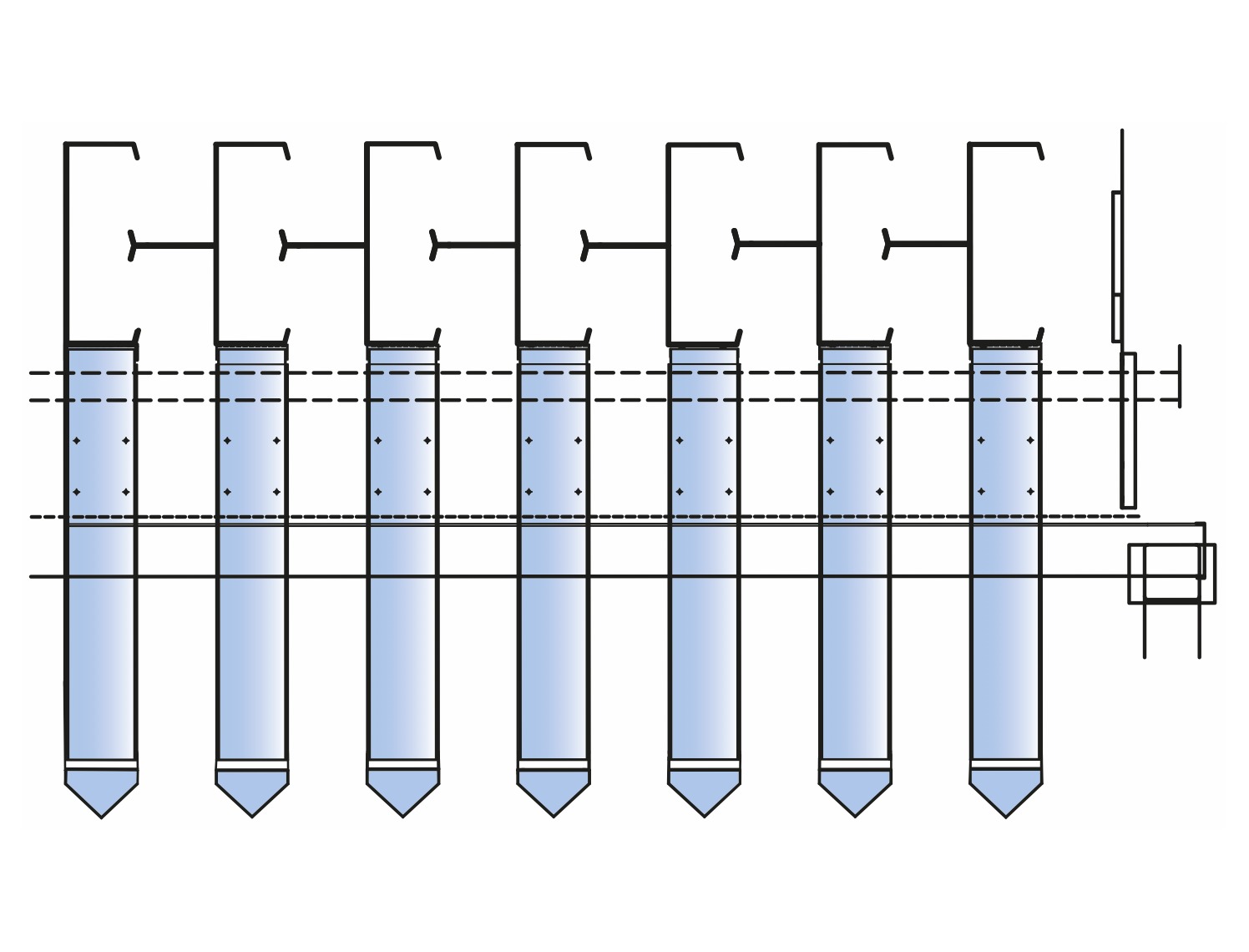 Technical details for Hydra-vent
Device size: 4 metres in width, variable length

Measurement 1
ventilator opened,
with sound absorber
Rw 21 dB
Measurement 2
ventilator closed, with sound absorber
Rw 29 dB
Measurement 3
ventilator opened
Rw 6 dB
Measurement 4
ventilator closed
Rw 13 dB
Accessories for Hydra-vent
Effective insect protection – easy and fast to install.
Sound insulation in accordance with regulations.
Intelligent control technology integrated in the  building automation system. Drive technologies are available as pnestumatic and electric solution.
Contact us! We answer your questions about daylight systems, rehabilitation and maintenance.