We calculate for you individually, professionally and free of charge
Thermal insulation calculations
The superlative U values of the INDU LIGHT ELS systems guarantee optimum energy savings through the use of thermal insulation. This saving is a quantifiable one, based on this rule of thumb: for every 0.1 W/m²K of improved U values, you save at least one litre of heating oil per square metre of continuous rooflight.
Calculate your savings by: Entering the desired type of glazing and the heating oil price and find out your heating oil cost savings per year directly.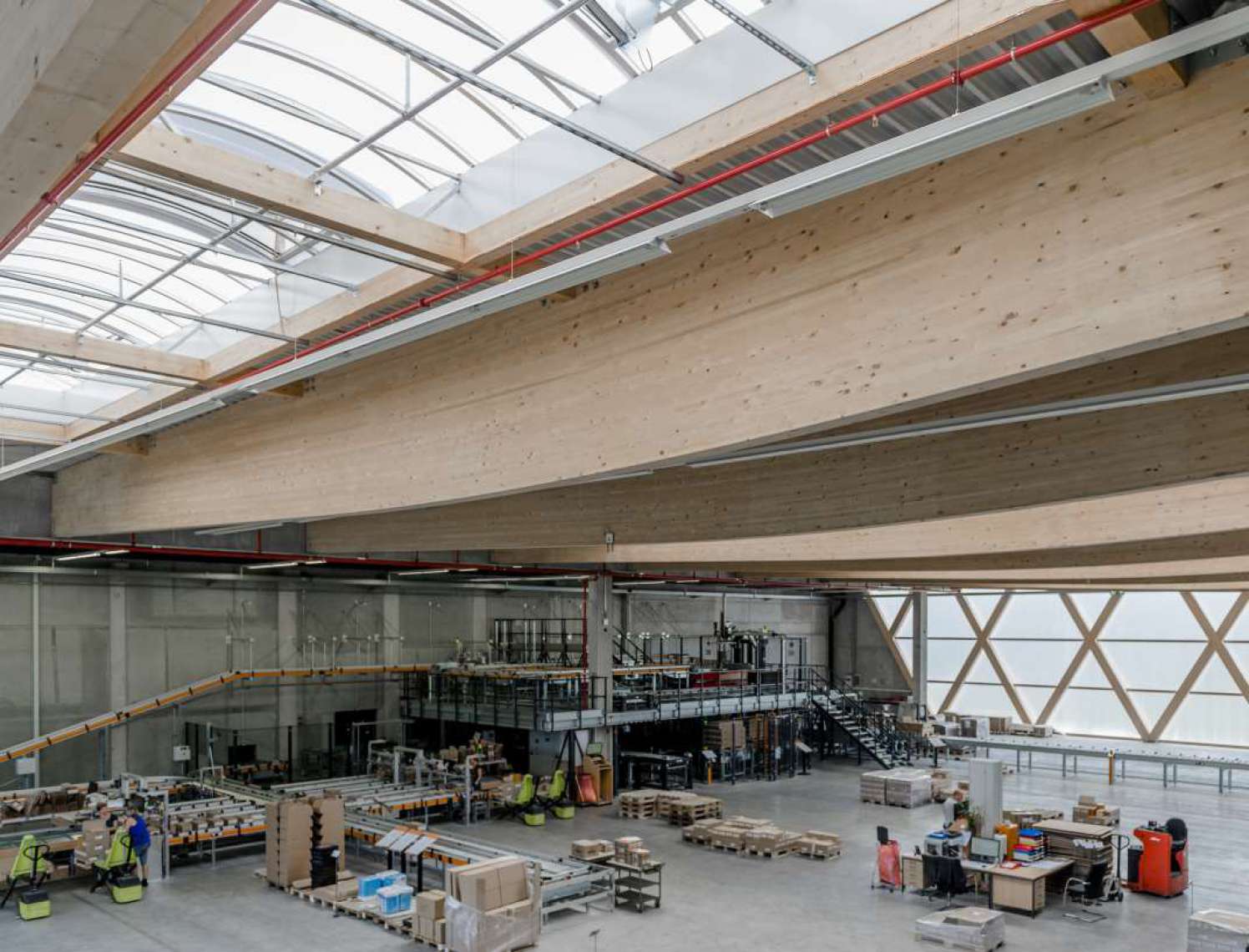 Daylight calculation
Daylight reaches a far higher level of illumination than artificial light. In comparison to horizontal daylight from windows, the bright zenith light that is used with continuous rooflights requires about 5 times less glazing area to achieve the same level of illumination.    
INDU LIGHT devises daylight concepts that take into account the specific requirements and specifications. We calculate your daylight requirements for the whole building in accordance with the DIN 5034 series of standards "Daylight in interiors".  To do so, INDU LIGHT uses a specially developed tool for the lighting calculation or LightWorks – the FVLR's daylight calculation program.
Individual ventilation concepts and calculations
Regardless of whether it is a bakery, industrial premises or warehouse: Optimum ventilation varies greatly depending on the use of the building. Our specially trained personnel provide advice, clarify the relevant specifications and carry out ventilation calculations. By and large, three types of project planning are applied to individual ventilation concepts:     

Project planning based on the air change rate
Project planning based on the German Workplace Regulation Part 5 (ASR A3.6)
Project planning based on the heat loads   

SHEV calculation
INDU LIGHT designs, delivers and installs individually dimensioned SHEV units. When planning your smoke and heat exhaust units, we also take due account of all the dimensional definition standards such as DIN 18232, VdS guidelines, industrial building directives or TRVB S 125 (Austria). 
Our planning takes into account the specifications relevant to fire safety for roof penetrations and fire flashover protection, DIN 18234. We would be happy to assist you with planning the required SHEV unit and carrying out all relevant calculations.    
In accordance with DIN 5034 Part 6, we calculate how much daylight you need for your tasks and provide you with a smoke and heat exhaust calculation according to DIN 18232 Part 2 or VdS guidelines 2098. We do this quickly, competently and free of charge.   
Structural engineering calculations and approval
The standard structural engineering calculations for continuous rooflights have wind suction of up to 0.80 kN/m2 and snow loads of up to 3.50 kN. All SHEV units are tested with a snow load of 500 N/m2 and a wind load of 1500 N/m2. Higher loads are possible. Information on this is available on request.  
Sound insulation
The exemplary sound insulation value of the ELS system tested to 33 dB satisfies the stringent soundproofing requirements of the German acoustic emissions legislation contained in the Bundesimmissionsschutzgesetz (BImSchG) and the technical instructions on noise abatement. This legislation defines maximum levels for the impact of sound on the environment and is intended to protect the population. Information on this is also available on request.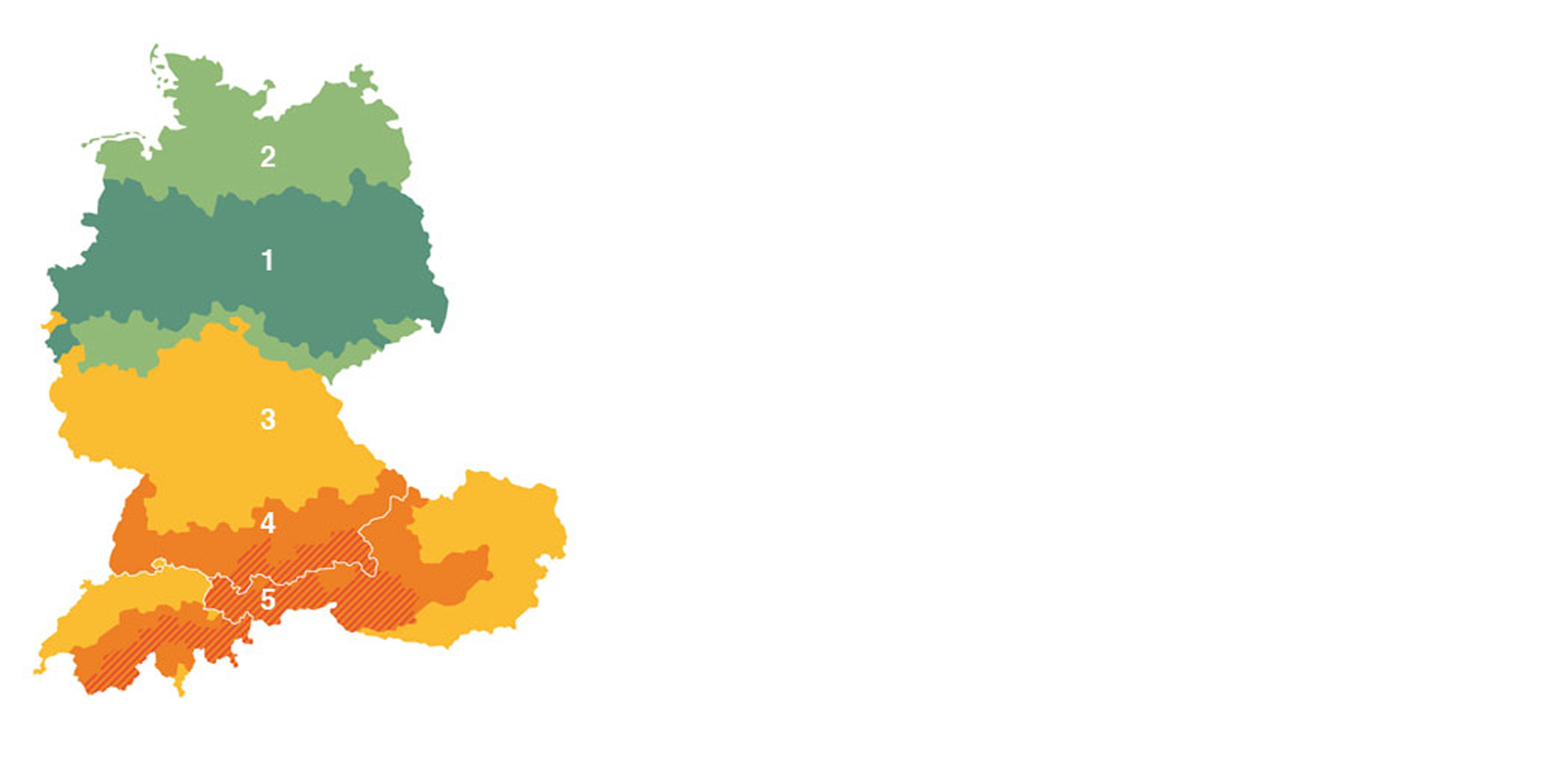 Solar zone map as the basis for dimensioning the materials
In solar zones 1 to 5, the intensity of solar radiation and therefore the required level of UV resistance in the materials used varies quite substantially. Based on a solar zone map, we dimension our polycarbonate sheets to suit prevailing levels of UV radiation in a given location which means that, regardless of location, we are able to assure the highest standards of quality.