Natural smoke extractor in the light dome
Qualified smoke extraction tested according to
DIN EN 12101-2
Thanks to outstanding thermal insulation also suitable for air-conditioned or temperature-sensitive rooms
Convenient range of sizes up to 1800 x 2500 mm
Differents models and accessories available
Outstanding thermal insulation
Libra's thermal insulation meets the highest requirements. Its opaque multiple glazing achieves excellent energy values. The dual gasket seals installed as standard prevent draughts and moisture from entering and also improve the U values. They can be improved even more by the Energy-Line-Silent (ELS) technology, which reaches U values up to 0.85 W/m2K - and stands further more for very good soundproofing values. The roof connection via a thermally separated PVC profile also guarantees ideal insulation. The low energy loss makes Libra NSHEV eligible for EnEV and KfW funding. 
Certified safety - for new buildings and renovation
INDU LIGHT designs, manufactures and mounts individually dimensioned NSHEV units. We are a certified specialist according to ISO 9001:2000, VdS-approved constructor and an active member in Fachverband für Tageslicht und Rauchschutz e.V. (FVLR). Libra NSHEV is a qualified smoke extractor with VdS system approval. It has been tested according to DIN EN 12101-2 – also as a renovation solution on existing buildings. 
Steel upstands for new buildings and renovation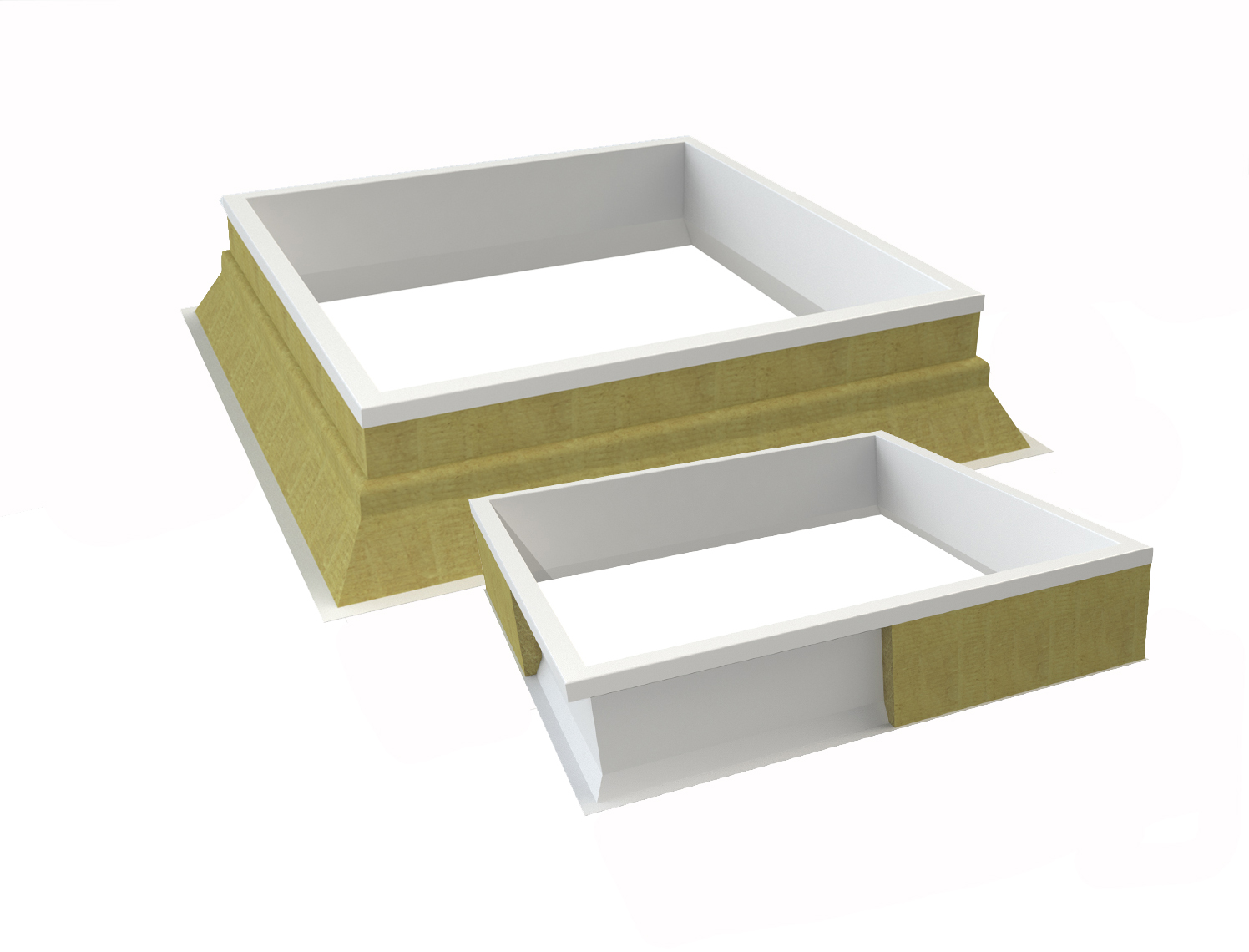 For Libra NSHEV it is recommended to use extremely robust steel upstands that are resistant to torsional stresses. Together with wind deflectors, these ensure safe smoke extraction. 

The steel renovation upstand is especially suited for existing buildings. 

Heights of the upstands
Steel upstand: 300, 500 und 600 m
Steel renovation upstand: 250 mm

Control | Open/Close function
The opening mechanism can either be triggered on each individual smoke exhaust unit or centrally controlled via an alarm box. All NSHEVs that are connected in this group automatically open at the same time.The smoke and heat exhaust units are manually or automatically controlled by thermal release, fire detectors or a fire alarm system. All smoke and heat exhaust units can be optionally equipped with an Open/Close function. In this way, the opened units can be closed again quickly and safely, even in the event of a false alarm, without having to access the roof. Electrically controlled ventilation (230 V) cn be integrated as well. 
Technical details for Libra NSHEV
Convenient range of sizes
Choose the suitable SHEV for your building from 19 different sizes. Square units are available in five dimensions (1x1 meter up to 2x2 meters). Rectangular SHEVs have a minimum width of one meter.
The maximum size is 1.80 x 2.50 meters. The measurements refer to the corresponding roof opening. 

Nominal sizes Libra NSHEV in mm
| | |
| --- | --- |
| 1000 x 1000 | 1500 x 1500 |
| 1000 x 1500 | 1500 x 1800 |
| 1000 x 2000 | 1500 x 2100 |
| 1000 x 2400 | 1500 x 2400 |
| 1000 x 2500 | 1500 x 2500 |
| 1200 x 1200 | 1500 x 2700 |
| 1200 x 1500 | 1800 x 1800 |
| 1200 x 1800 | 1800 x 2400 |
| 1200 x 2400 | 1800 x 2500 |
| 1200 x 2500 | 1800 x 2700 |
| 1200 x 2700 | 2000 x 2000 |
| 1250 x 1250 | 2000 x 2500 |
| 1250 x 2500 | |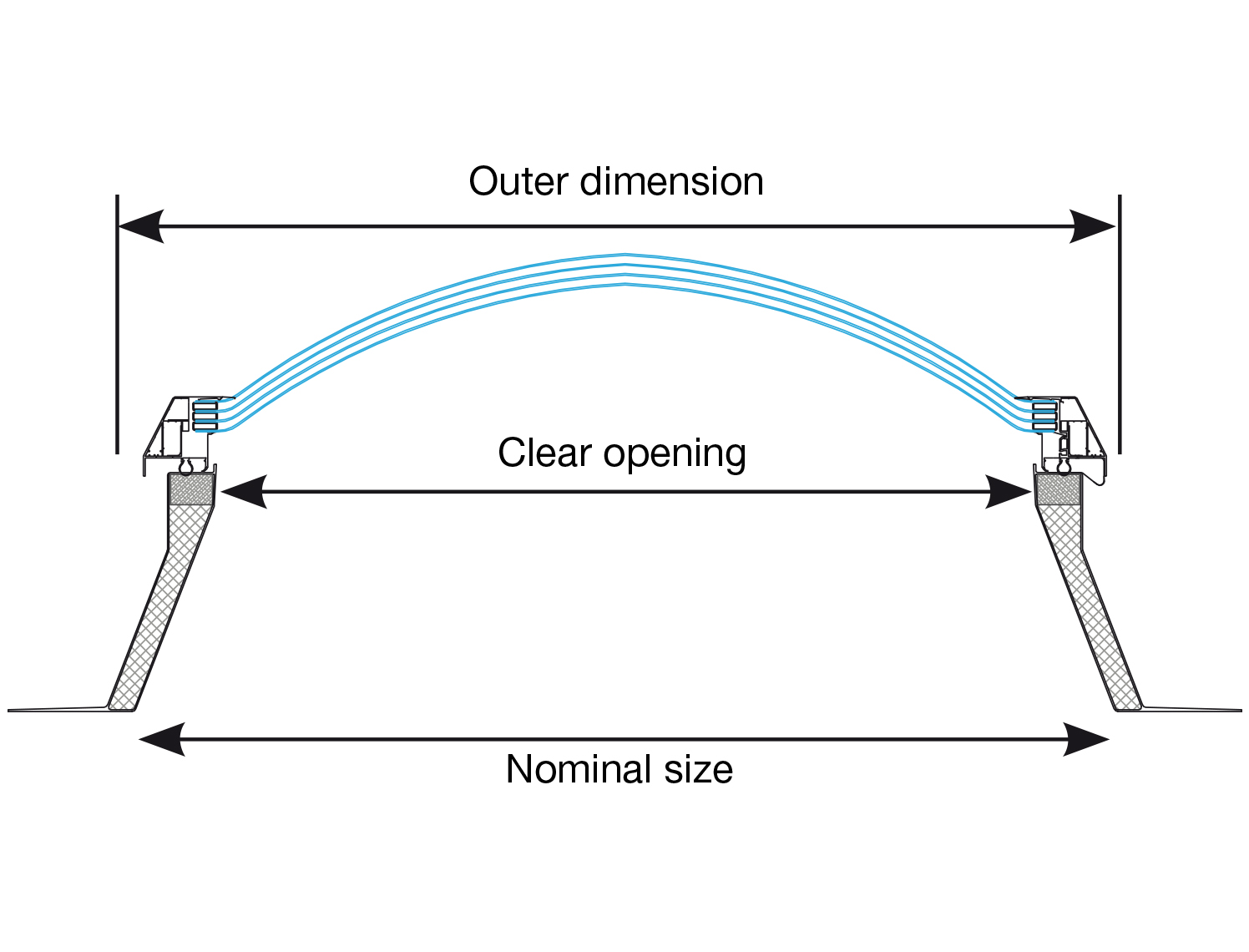 Dual gasket seal system
Stable frame
No dirt-collecting edges
Gleaming traffic white colour
Assembly-friendly
Renovation-friendly
Made in Germany


Accessories for Libra NSHEV
For a maximum of safety Libra NSHEV can be complemented by accessories like hail protection grid, steel mesh grid and shaded dome. They can be retrofitted at any time and thereby adapted to the current requirements on safety and personal protection.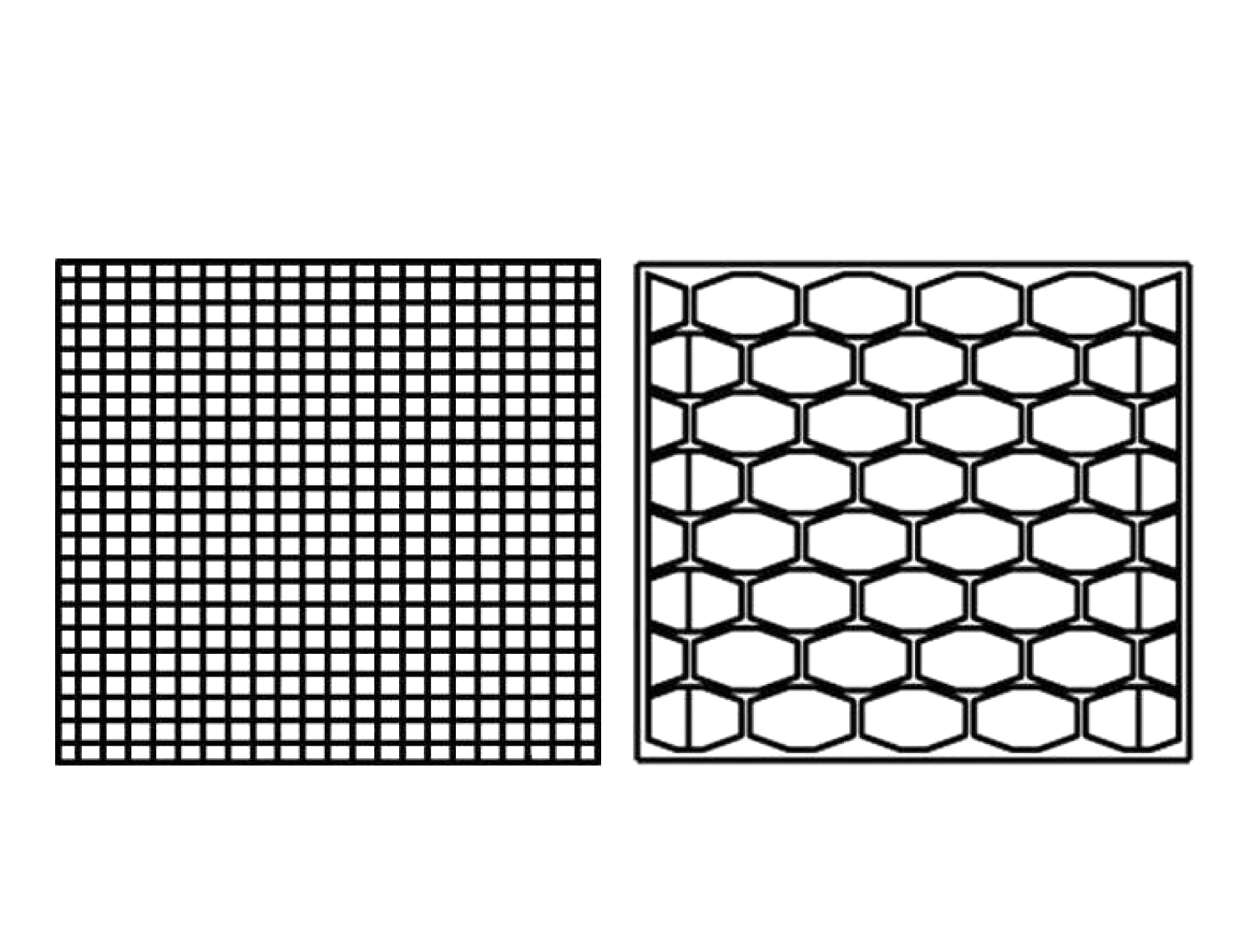 Hail protection grid | Steel mesh grid
Maintainance – we care
In order to guarantee that the installed smoke exhaust unit functions permanently and to maintain the value of this investment, regular and proper care and maintenance of this stationary safety unit is indispensable. Maintenance is stipulated in numerous laws, directives, guidelines and regulations as an essential duty of care for building owners and operators. INDU LIGHT is a VdS-approved constructor of SHEV systems and guarantees expert and cost-effective maintenance.

Learn More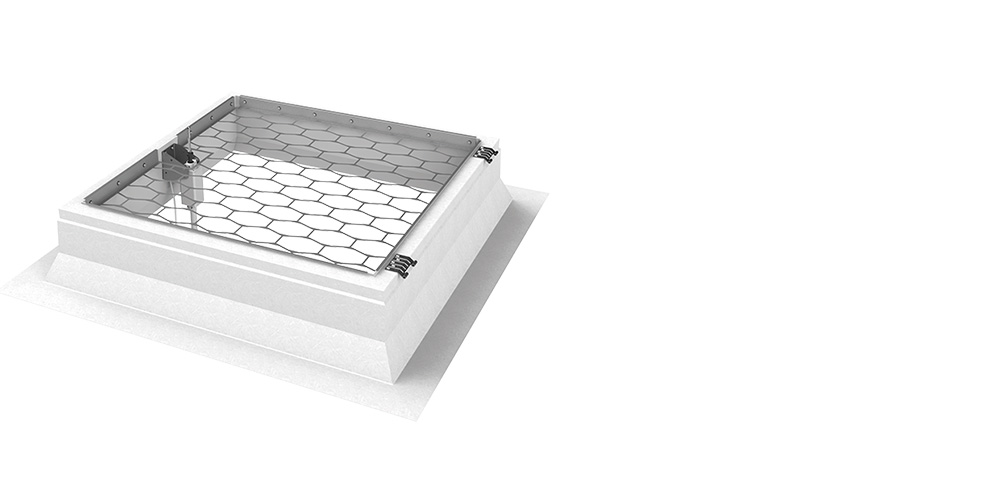 Fall and fall-through protection
Continuous rooflights and light domes without structural features to render them permanently fall-through proof must include suitable covers or suspended structures which prevent individuals from falling through. INDU LIGHT protective systems are available for continuous rooflights and light domes and can be retrofitted onto all current INDU LIGHT products.