DIEM-Werke
Hörbranz, Austria
The new production hall and administration building at the company's headquarters in Hörbranz, Austria, with Topline ELS 1.1 rooflight and 24 V drive for opening and closing the SHEV wings.
Blick auf die Unterseite des Dachs der modernen Holzbinderhalle mit dem Lichtbandsystem Topline ELS 1,1.
Geöffneter RWA-Flügel mit 24 V-Antrieb zur Entrauchung und Lüftung.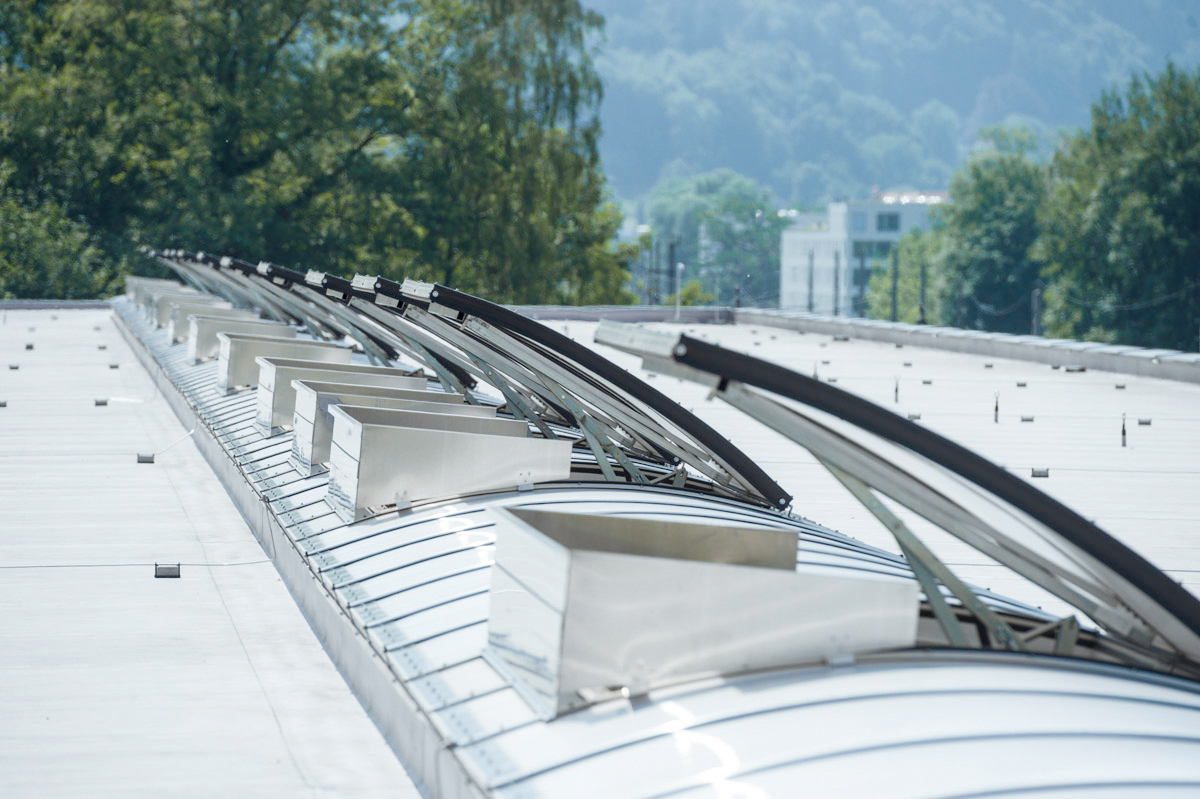 Topline ELS 1.1 überragend in der Energieeffizienz dank überragender Wärmedämmung. Hält den erhöhten Schneelastanforderungen in Österreich nachweislich stand.